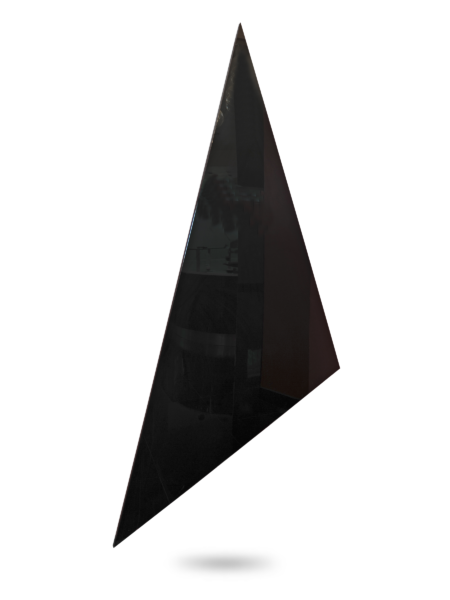 Triangle
Radiadores contemporáneos
Design, impacto visual…
Design, impacto visual…
Triangle
Radiador eléctrico, acabado de piedra olycale.
Detalles

Colores disponibles: → CINIER carta de colores

Radiador disponible en 1 dimensiones:

Versión eléctrica : 1100 W.

Made in France

Tecnologías

Después de 7 años de investigación y desarrollo, los talleres CINIER desarrollaron la piedra OLYCALE®: una piedra natural, triturada y luego reestructurada específicamente con el fin de emitir un calor muy potente.

La piedra Olycale® posee múltiples beneficios:

Térmica: rendimiento de acumulación y de restitución del calor (calidad de la pareja radiación/inercia térmica, que permite "acumular" y "suavizar" la emisión de calor)
Táctil: suavidad del material y contacto al tacto muy agradable.
Diseño: finura de la Piedra para la creación de verdaderas esculturas de arte.
Vida útil larga y solidez del mineral.
Ecológico:  De origen natural (una montaña de los Pirineos en Francia), la piedra Olycale® está compuesta principalmente de materiales naturales.

Verdadera alternativa al acero, hierro o aluminio, la piedra OLYCALE®, por sus propiedades de radiación incomparable, es el material predilecto de la comodidad.
Add to a wishlist
Create a new list in order to add products.