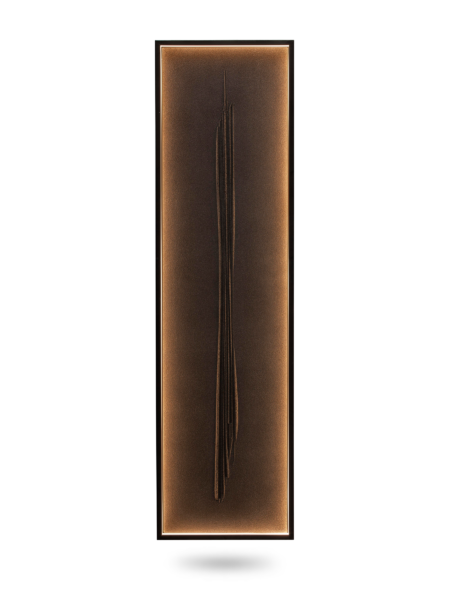 ROC Zen & ROC LED Zen
Radiadores contemporáneos
Pure simplicity
Pure simplicity
ROC Zen & ROC LED Zen
The latest generation of contemporary radiators, ROC is an electric or hyronic radiator with a very high level of radiant comfort. As an option LED, ROC has a 5 Meter light frame in high quality LED of the latest generation. Dimmable by a discreet button at ground level, ROC then becomes a real luminaire. ROC offers 3 functions: Decorative sculpture, high quality radiant heating and high performance LED lighting.
Details

Colores disponibles: → CINIER carta de colores

Radiator available in 2 Dimension :

Electric version : 750 W

Hydronic version: 669 W

DUAL fuel energy : 750 W/ 669 W

Electric version : 750 W.

Hydronic version: 669 W.

DUAL feul energy : 750 W/ 669 W.

Made in France

Technologies

Olycal® Stone: After 7 years of research and development, Atelier CINIER have developed the Olycal® Stone: The olycal stone is crushed at the initial stage of production then restructured in the Cinier workshop following and exclusive patented process allowing heat to be emitted with high efficiency.

The heating element: HYDRONIC model (European standards EN442-2, control by Cetiat laboratory) or ELECTRIC model (CE electricity).

Saving energy: while adapting the power of your radiator to your real needs, CINIER thermostat can reduce your energy needs up to 20%.


Greater comfort: while diffusing thermal and radiant heat, CINIER radiator allows an even distribution of the heat without creating carbonized dust and pollution. Besides, the products keep absolutely noiseless.
Add to a wishlist
Create a new list in order to add products.