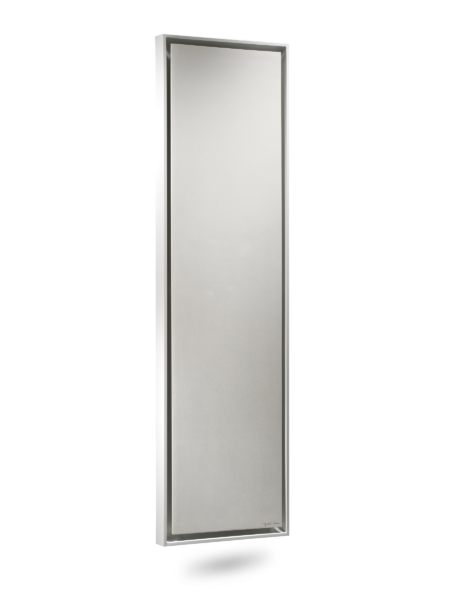 Uni Blanc Olycale
Collection Greenor
Estética minimalista
Estética minimalista
Uni Blanc Olycale
Sencillez y sobriedad, estética minimalista … Las modelos UNIS también pueden ser patinados en color Gris Cuarzo, Blanco Olycale y otros pigmentos a petición y a medida.
EL CONFORT ES UN ARTE.
Detalles

Colores disponibles: → CINIER carta de colores

3 colores de armazón de metal disponibles: blanco, gris, negro.

Radiador disponible en 1 dimensión : 190 x 54 cm

Agua caliente(75/65/20℃), V③ 3740 W + V② 2750 W + V①1700 W.

Reversible (calefacción/ aire fresco) :

Agua caliente, baja temperatura(55/45/20℃), V③ 2170 W + V② 1450 W + V① 830 W.

Agua helado, chiller(7/12/27℃), V③ 1600 W + V② 1200 W + V① 600 W.

Made in France

Tecnologías

Acabado Olycale, excelente radiación de calor.
En verano, Una difusión de aire fresco ecológico – sin fluido refrigerante. En invierno, optimizando las instalaciones de calefacción de baja temperatura (agua de 50°C, bomba de calor que utiliza las energías renovables, caldera de condensación).
Dimensión: 190 x 54 cm. Peso: 51 à 58 kg.
Greenor es el radiador reversible caliente-frío más silencioso del mundo (presión sonora de 14.8dB – Primera velocidad a 1 metro del aparato).
Greenor® es una patente internacional PCT/FR2010/00321 de los Talleres CINIER.
Greenor está normalizado.Normas CE :

EN 60335-2-30, EN 55014-1 (Ed 2006), EN 61000-3-2 (Ed2006) y EN 61000-3-3/A1 (Ed 1995/01): para el mercado europeo.
UL 1995, Issue:2011/10/14 Ed:4 UL "Standard for Safety Heating and Cooling Equipment" para el mercado norteamericano.
CSA C22.2 No. 236, issue:2011/10/14 Ed:4 "Heating and Cooling Equipment" para el mercado canadiense.
Add to a wishlist
Create a new list in order to add products.