Voted Top 50 Dubai's home
The Villa Lakeview in Dubai, UAE was designed by Nikki Bisiker Interior Design Studio.
An interdisciplinary boutique studio, it creates seamless, world-class interior designs for the homes and commercial spaces of prestigious clients around the world.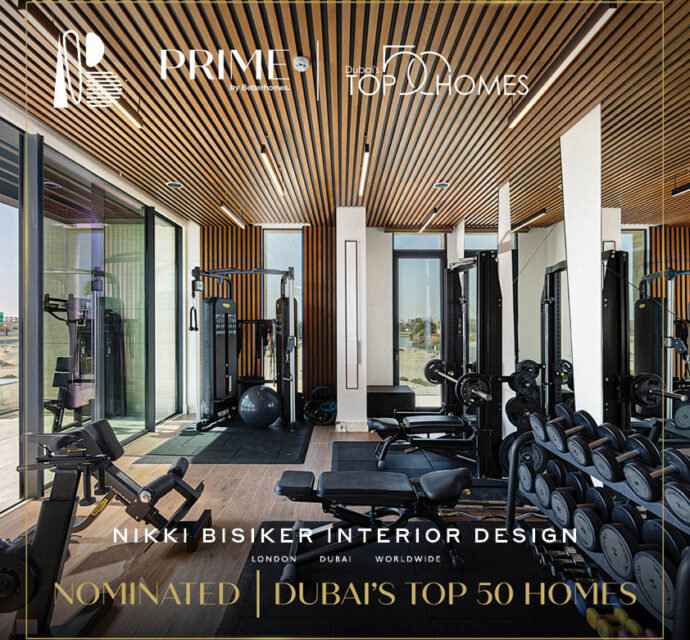 For the Lakeview villa project, the interior designer selected our Miré M LED light, which was then customized on her request (see centre of photo)
Miré M is a real sculpture designed by Michel Cinier himself.
A very pure design with a minimal spirit, the Miré M wall lamp creates a cozy and stylish atmosphere.
The Miré M luminaire can adjust the light intensity thanks to its dimmer on the side. Smart and efficient, it is ideal for lighting contemporary spaces.
Choosing a CINIER LT luminaire helps reduce the energy consumed by your home and our planet.
With the same light power, LT luminaires ensure an energy saving of 75% compared to a standard luminaire.
High quality steel frame.
Dimensions : H 210 cm x L 18 cm.
Power supply from 100V to 240V. UL/CE 24 volts transformer included.
Customizable colour of the central box.
Composed of 540 high performance LEDs.
Power consumption : 60 W max.
Lighting power : 3800 Lumens.
Dimmable with a discreet button on the side.