Voted top 50 dubai's home
The Villa Lakeview in Dubai, UAE was designed by Nikki Bisiker Interior Design Studio.
An interdisciplinary boutique studio, it creates seamless, world-class interior designs for the homes and commercial spaces of prestigious clients around the world. Whether they exude the bold provocations of the zeitgeist or timeless elegance, their homes are always beautifully livable.
Defining a sense of home and sanctuary that is truly different for each client requires intelligent spatial sequencing, a keen understanding of how color works, and the ability to interpret the spirit and desires of individuals.
Nikki Bisiker Interior Design is deeply committed to detail and craftsmanship.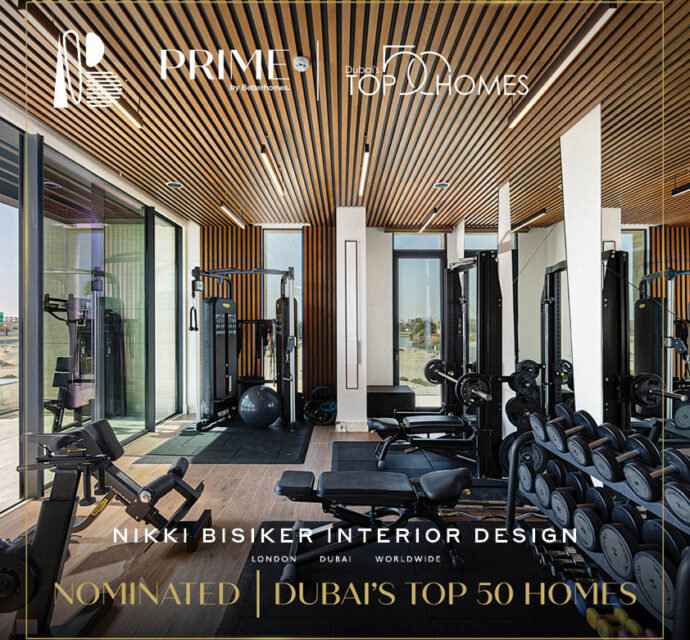 For this special project which is the Lakeview villa the decorator decided to contact the Cinier workshop and make an order of LED lights, the Miré M customized for her client.
Real sculpture. Miré M LED light by Michel Cinier.
With a very pure design, minimal spirit, during the evening, the Miré M wall lamp is a real decorative sculpture.
The Miré M luminaire can change intensity thanks to its dimmer on the side. Smart and efficient, the Miré M luminaire is ideal for lighting contemporary spaces.
Choosing a CINIER LT luminaire means choosing to reduce the energy consumed by your home and our planet.
With the same light power, LT luminaires ensure an energy saving of 75% compared to a standard luminaire.
High quality steel frame.
Dimensions : H 210 cm x L 18 cm.
Power supply from 100V to 240V. UL/CE 24 volts transformer included.
Customizable color of the central box.
Composed of 540 high performance LEDs.
Power consumption : 60 W max.
Lighting power : 3800 Lumens.
Dimmable with a discreet button on the side.