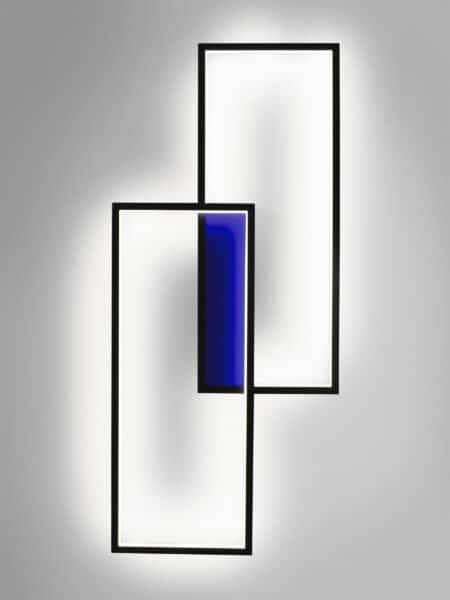 Duo LT
Luminaria LED
Diseño contemporáneo
Diseño contemporáneo
Duo LT
Aplique luminaria Led de alto rendimiento.
Detalles

Altura 152 cm x ancho 67 cm.

Marco acero Negro o blanco. Caja central azul rey o a medida.

Potencia de iluminación: 4800 Lúmenes. Led blanco caliente 3000K o blanco neutro 4000K.

Opción: Realizable en versión RGB (cambio de color de los LED).

Made in France

Tecnologías

Mando a distancia infrarrojo para iluminar, utilizar el dimmer y crear escenarios artísticos (iluminación de los marcos independientes o en modo fundido uno tras otro).

Conectar en una simple conexión eléctrica.
Add to a wishlist
Create a new list in order to add products.