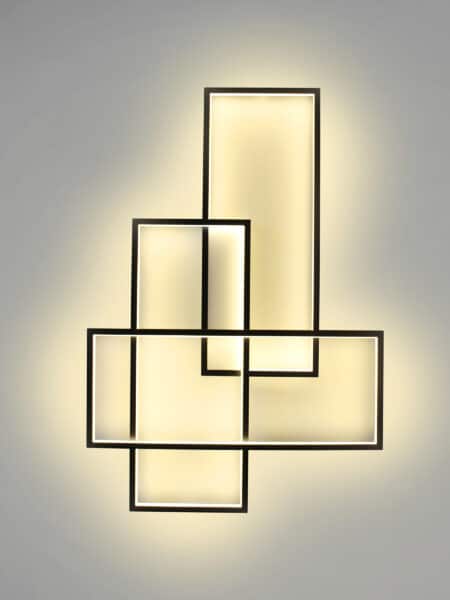 Trio LT
LED LIGHTING
Contemporary design
Contemporary design
Trio LT
An extraordinary wall lamp. Original design by Johanne Cinier in 2014.
Made in France with the best quality in the CINIER workshop.
Details

Weight:  12 kg.

Height:  152 cm.

Width: 104 cm.

Frame: Black or white color.

Power supply: 230V for Europe (100 V to 277 V possible).

CE & UL transformer included. DALI & other control system available on request


Power consumption: 100 W maximum.

1/ Clear LEDs : White, subtle and minimalist (warm white 3000K or 4000K)

Lighting output: 7500 Lumens.

2/ Warm White + RGB color LED, versatile with colors. Lighting power: 5800 Lumens.

Made in France (Sète, 34).

Internationnal Warranty.

Technologies

Cinier LT provides powerful indirect lighting with a unique design. For the same output, LT LED products offer an additional 75% energy saving compared to a standard lighting fixture.

The color option RGB: a 9-way colour configuration to create personalized mood light effects not only for the eye but also for the mind.

24V transformer, driver, and remote control included. Voltage: 100V to 277V. CE/UL norms for the transformer.

Frame made in high quality steel.


Premium LED fixture for luxury interior design.
Add to a wishlist
Create a new list in order to add products.