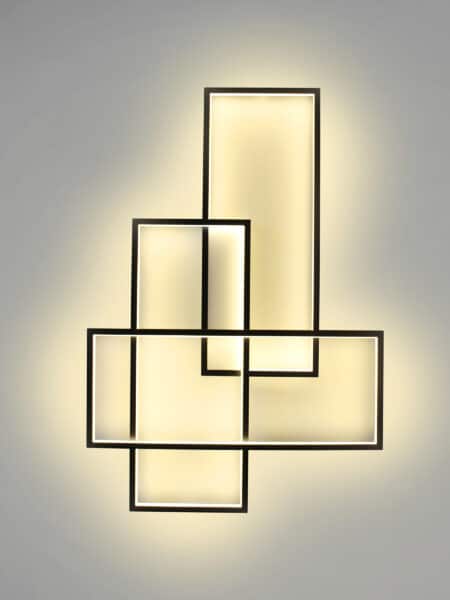 Trio LT
Cinier LT
Design contemporain
Design contemporain
Trio LT
An extraordinary wall lamp. Original design by Johanne Cinier.
Details

Weight: 26 lbs / 12 kg.

Height: 59-7 / 8″/ 152 cm.

Width: 41″/ 104 cm.

Frame: Black or white color.

Power supply: 120V to 240V. UL transformer included.

Power consumption: 100 W maximum. Clear LEDs (hot 3000K * or neutral 4000K).

White, subtle and minimalist (warm white 3000K or 4000K) Lighting power: 7500 Lumens.

White + RGB color LED, versatile with colors. Lighting power: 3000 Lumens.

Made in France.

Technologies

Consisting of 600 high-power LEDs, Cinier LT provides powerful indirect lighting with a unique design. For the same output, LT LED products offer an additional 75% energy saving compared to a standard lighting fixture.

The color option RGB: a 9-way colour configuration to create personalized mood light effects not only for the eye but also for the mind.

CE: warm while 3000K, neutral white 4000K. 24V transformer, driver, and remote control included. Voltage: 100V to 277V. CE/UL norms for the transformer.

The remote control delivered with 100% white models commands both the frame light and the bracket light. A switch is required for all the RGB frame models to command the LED light of the bracket. The remote-control commands only the colour mix of the frame.

Two frame options: white lighting frame and black lighting frame.

Add to a wishlist
Create a new list in order to add products.