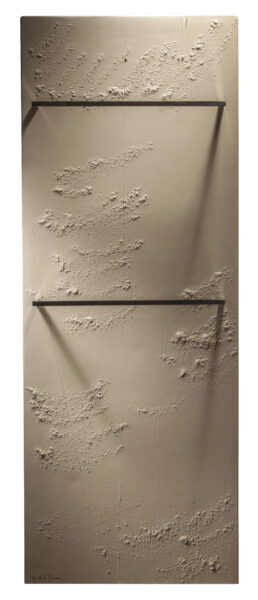 Origine Bain
Designer Towel Warmers
Giving meaning.
Giving meaning.
Origine Bain
A timeless design by Michel Cinier.
Thanks to the Olycale® stone, radiant heat is perfectly distributed, providing a very high level of comfort.
Made in France. Quality & expertise since 1975
Détails

Colours available: → Pigment colour chart

Dimensions: 130 x 50 cm (other sizes to measure 150/185/200)

Electric version: 650W

Hot water version: 696W

With a Cinier bain bar incorporated into the Olycale stone.

Other sizes are available on request (to the nearest cm).

Made in France in the CINIER workshops.

Technologies

Olycale® stone: After 7 years of research and development, the CINIER workshops have developed Olycale® stone, a natural stone, crushed and then restructured specifically to emit high performance heat.
The heating element: HOT WATER version (European standard EN 442-2) or ELECTRIC version (CE electricity quality and safety standard).
Energy savings: By adapting the power of your radiator to actual requirements and reducing the ambient temperature by a few degrees during the night or when you're away, CINIER control provides real energy savings of 20 to 30%.
For more information: FAQ CINIER Technologies

Installation

2 people required

Electrical connection :

standard 230 V supply – X3D thermostat included – Installation instructions on request

Hot water connection :

20 cm centre-to-centre distance, with a 3 cm height difference between flow and return – Instructions and connection diagrams available on request.

Thermostatic valve, adjustment tee and connection hoses are supplied as standard with every CINIER radiator.
Add to a wishlist
Create a new list in order to add products.