Designed by the city planner Georges-Eugène Haussmann in the 19th century, these imposing buildings with their stone facades, wrought iron balconies and mansard roofs have become the symbol of Parisian elegance and prestige.
The vast majority of these buildings were erected between 1870 and 1920. During this period, more buildings were constructed than in the previous three centuries.
They followed extremely precise specifications in order to homogenise the landscape, leaving very little room for the creativity of architects.
The facades of Haussmann-style buildings are made of cut stone, a noble material that imposes elegance and nobility.
The Haussmann style spread over many French cities and towns.
In Sète (Southern France), the large "avenue Victor Hugo" displays many of those magnificent buildings.
Haussmann-style appartments are prestigious and large.
They feature a classic and sophisticated interior design. However, they perfectly combine with modern elements of decoration.
In this apartment, several CINIER products were chosen :
towel dryers for the two bathrooms (Japanese style EDO model and UNI model)
LED lights fixtures using all the possible installation options : pendant in the staircase (Miré Cascade), vertical on the wall (Sculpural LT) and horizontal on the ceiling (DUO LT LED)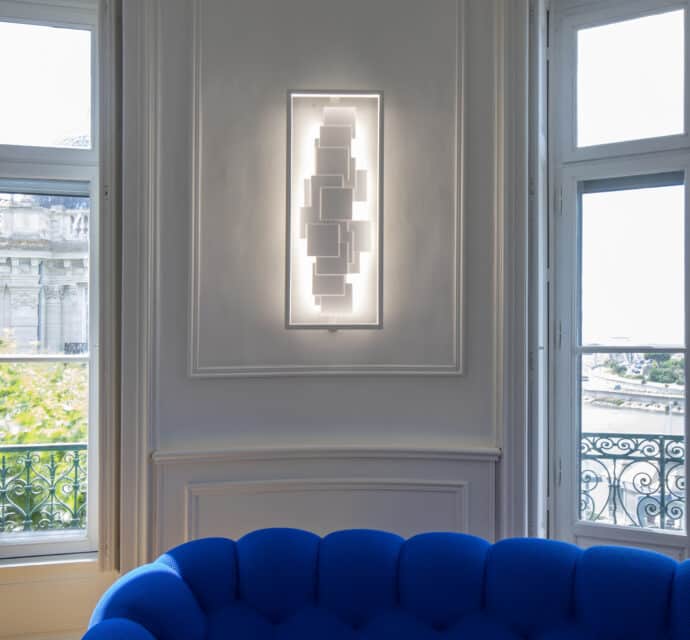 LED light fixture with white Olycale® stone sculpture.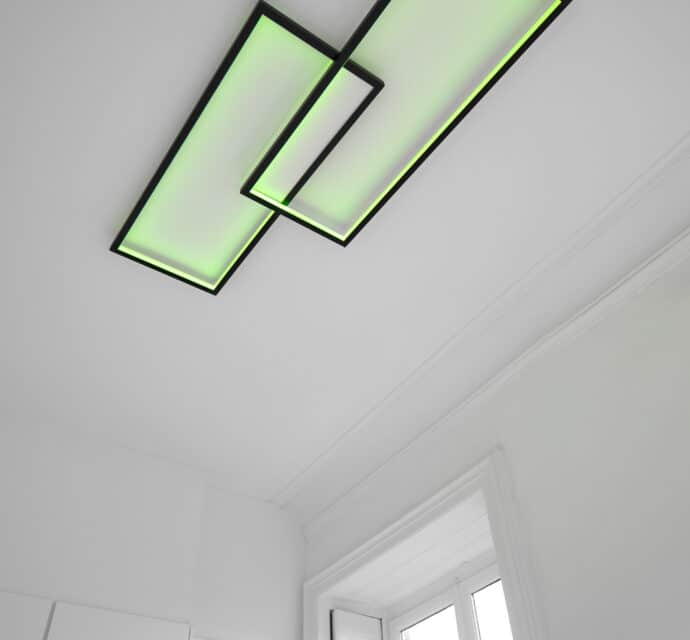 Create artistic scenarios. Simple and elegant, the contrast effect adds a touch of vitality.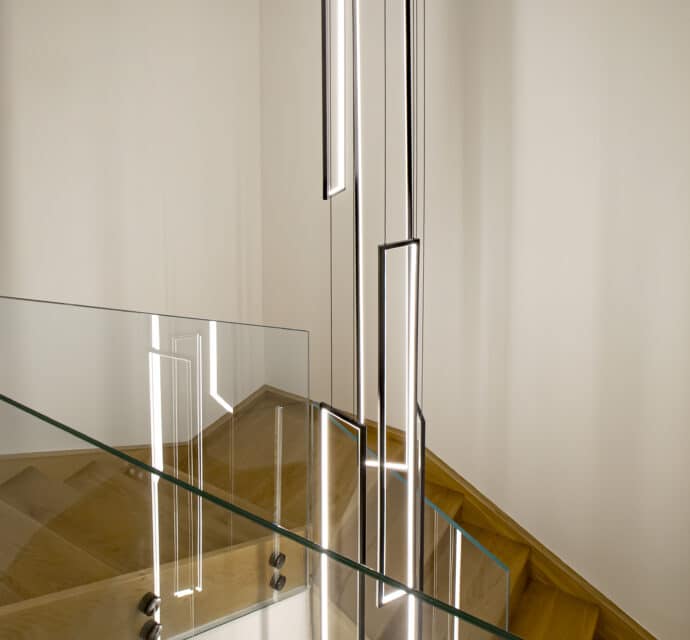 Miré ceiling lamp. A real sculpture, the LT Cascade pendant light illuminates and decorates in a unique way.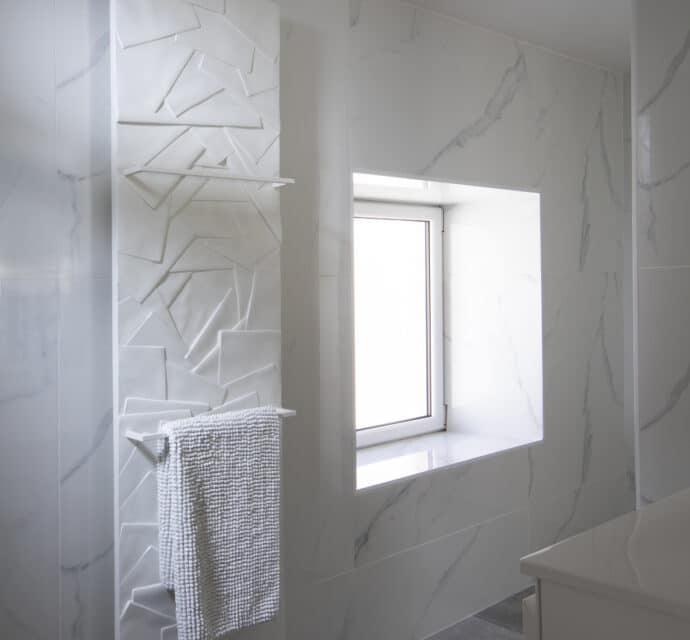 A contemporary Japanese design. Exclusive and small in size, the EDO bath towel warmer brings a unique artistic and mineral touch combined with exceptional warmth and comfort.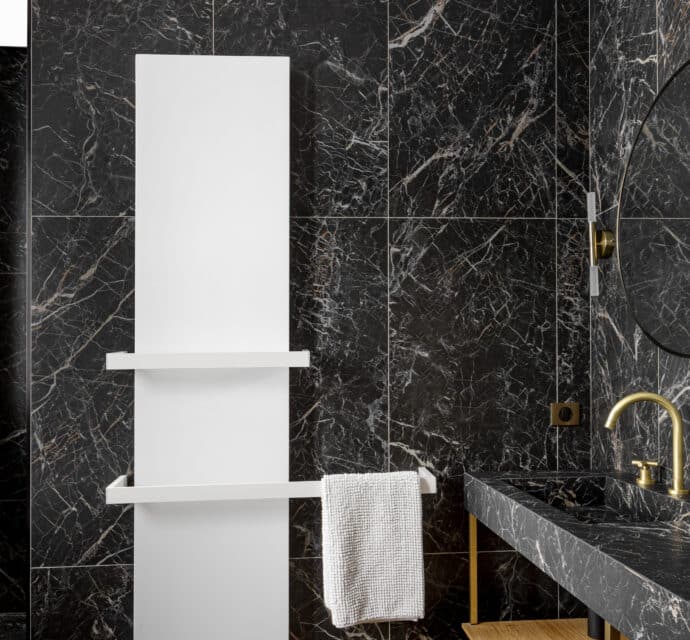 A high-end balance between tradition, ease of use and modern design.
CINIER unique design products generate a cozy and modern atmosphere to this elegant Haussmann-style apartment
We would like to especially thank the apartment owners for entrusting CINIER with this beautiful project