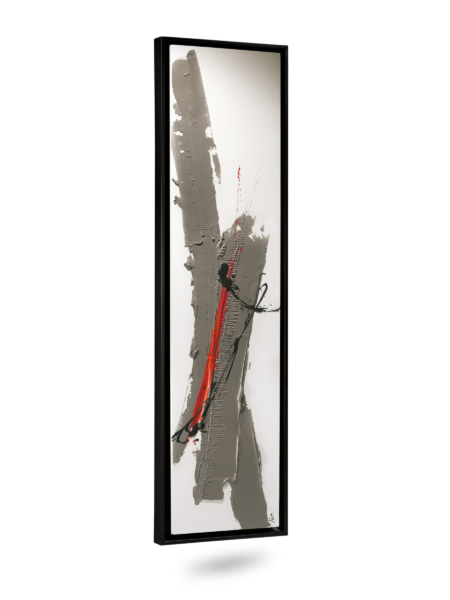 Rosegrey
Collezione Greenor
Ispirazione, materiale, creazione
Ispirazione, materiale, creazione
Rosegrey
Prodotto in Francia con pietra Olycale®.
Rosa e grigio, la combinazione perfetta per un design unico
Dettagli

3 colori di struttura in metallo disponibili: bianco, grigio, nero.

Radiatore disponibile in 1 dimensione: 190 x 54 cm

Riscaldamento(75/65/20℃), V③ 3740 W + V② 2750 W + V①1700 W.

Reversibile (riscaldamento/ condizionamento):

Riscaldamento, bassa temperatura(55/45/20℃), V③ 2170 W + V② 1450 W + V① 830 W.

Condizionamento, freddo(7/12/27℃), V③ 1600 W + V② 1200 W + V① 600 W.

Made in France

Tecnologie

Greenor® è un radiatore ventilato ad alta efficienza energetica.
In estate, Un diffusore d'aria fresca ecologico – senza refrigerante – a velocità molto bassa. In inverno, il radiatore Greenor permette di economizzare l'energia ottimizzando gli impianti di riscaldamento a bassa temperatura (acqua a 50°C).
Dimensioni: 1900 x 540 cm. Peso: da 51 a 58 kg.
Più silenzioso al mondo (pressione sonora di 14.8dB – velocità più bassa a 1 metro dall'apparecchio)
Greenor® è un brevetto internazionale PCT/FR2010/00321 degli Atelier CINIER.
Greenor® is listed:

CE norms: EN 60335-2-30, EN 55014-1 (Ed 2006), EN 61000-3-2 (Ed2006) and EN 61000-3-3/A1 (Ed 1995/01): for the European markets.
UL 1995, issue:2011/10/14 Ed:4 UL Standard for Safety Heating and Cooling Equipment for the US market.
CSA C22.2 No. 236, issue:2011/10/14 Ed:4 Heating and Cooling Equipment for the Canadian market.
Add to a wishlist
Create a new list in order to add products.