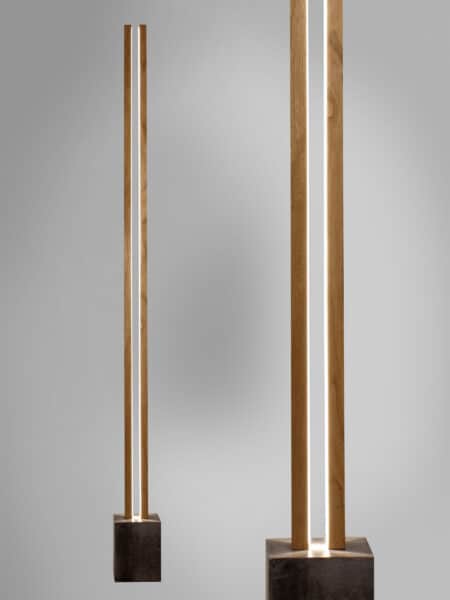 Lubois
Illuminazione LED
Naturale e contemporaneo
Naturale e contemporaneo
Lubois
Illuminazione LED di frassino naturale con supporto patinato a mano in stile grezzo.
Dettagli

Peso: 22 kg

Altezza su misura da 150 a 280 cm x larghezza di 20,5 cm

Alimentazione 230 V o 120 V. CE – Trasformatore UL incluso.

Made in France

Tecnologie

Power consumption LEDs: 60 W max.

Powerfulness of lighting: from 1000 to 3300 Lumens

Led bianco caldo 3000K. Dimmer su supporto.

Da collegare ad una semplice presa. Pulsante e cavo trasparente.
Add to a wishlist
Create a new list in order to add products.