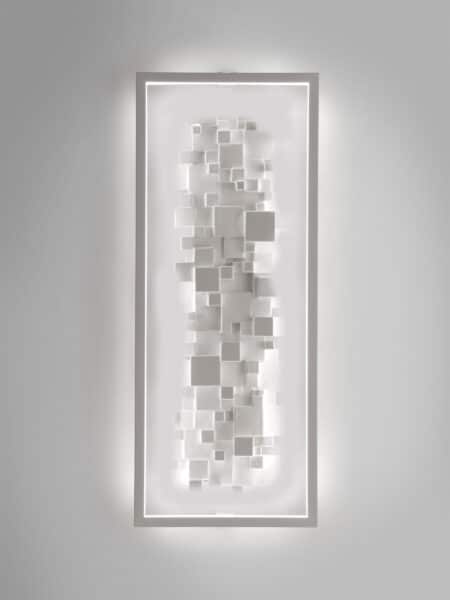 Atlantis LT
Luminaria LED
Arte de la escultura
Arte de la escultura
Atlantis LT
Creation on myth and mystery.
Aplique luminaria Led Unis para los interiores sobrios y de diseño..
Detalles

Altura 104 cm x ancho 42 cm.

Peso: 21 kg.

Marco acero Negro o blanco.

Potencia de iluminación: 5400 Lúmenes. Led blanco caliente 3000K o blanco neutro 4000K.

Opción: Realizable en versión RGB (cambio de color de los LED).

Made in France

Tecnologías

Mando a distancia infrarrojo para iluminar, utilizar el dimmer. Conectar en una simple conexión eléctrica.

Se conecta a una toma de corriente estándar.
Add to a wishlist
Create a new list in order to add products.