We meet Insaf Jilani, a talented interior designer in Morocco.
Specializing in the design & construction of very high-end villas, Insaf has projects all over Morocco and has been working with CINIER for over 10 years.
For this special renovation project in the Californie district, Insaf chose several models of CINIER radiators in the PIÈCE UNIQUE collection, positioned in diptych format.
For contemporary living :
In the same room, side by side, these 2 paintings by Johanne Cinier
Dune Bleu ( photo on the right)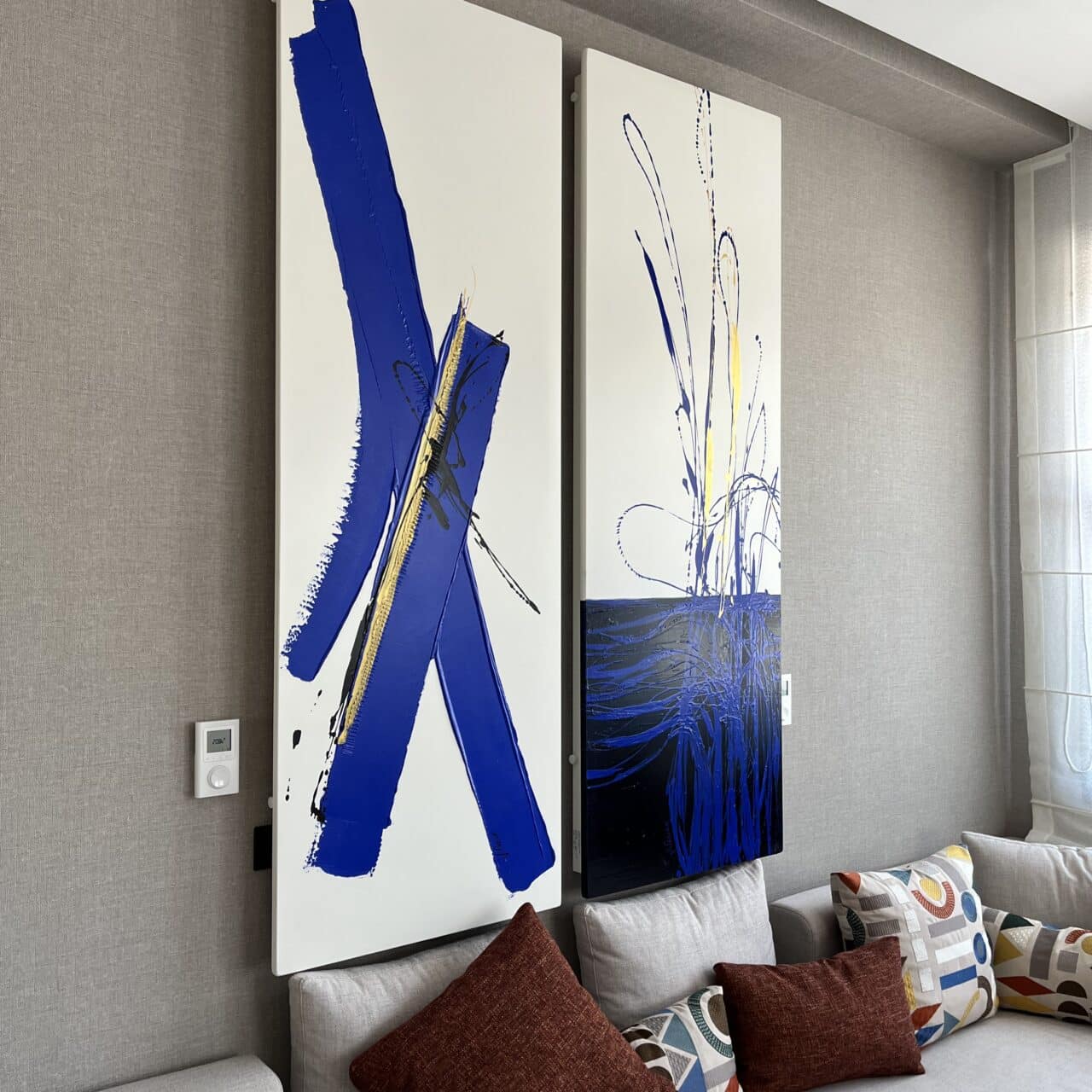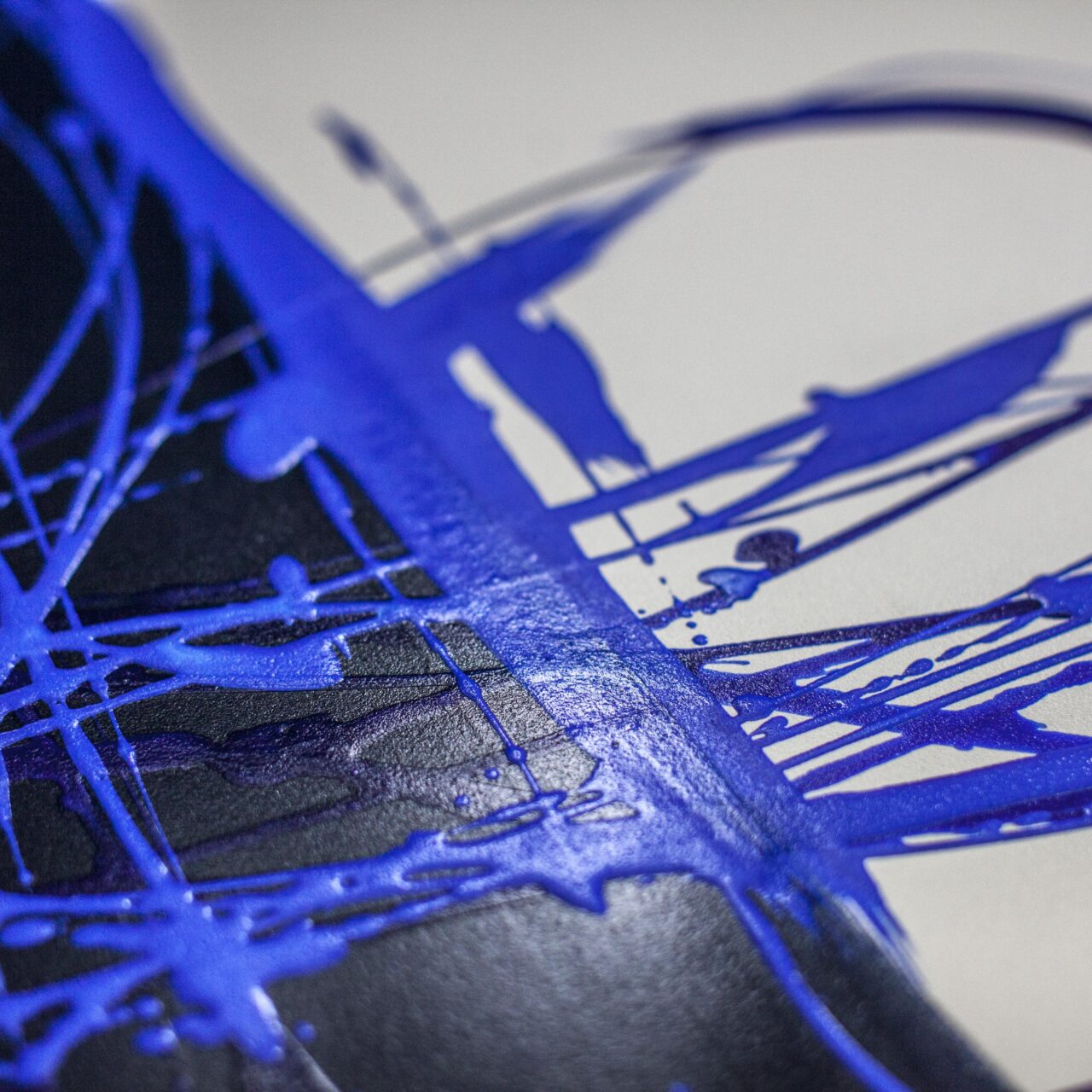 A magnificent image of ocean blue.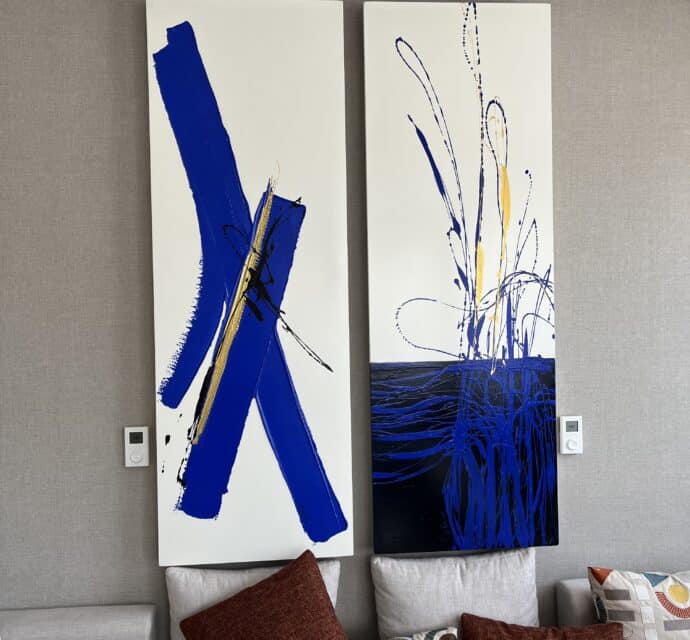 Inspiration, material, creation. ( photo on the left)
For the main living room: two magnificent ROC radiators finished in titanium bronze pigment with an LED frame were chosen by the architect, with diptych positioning.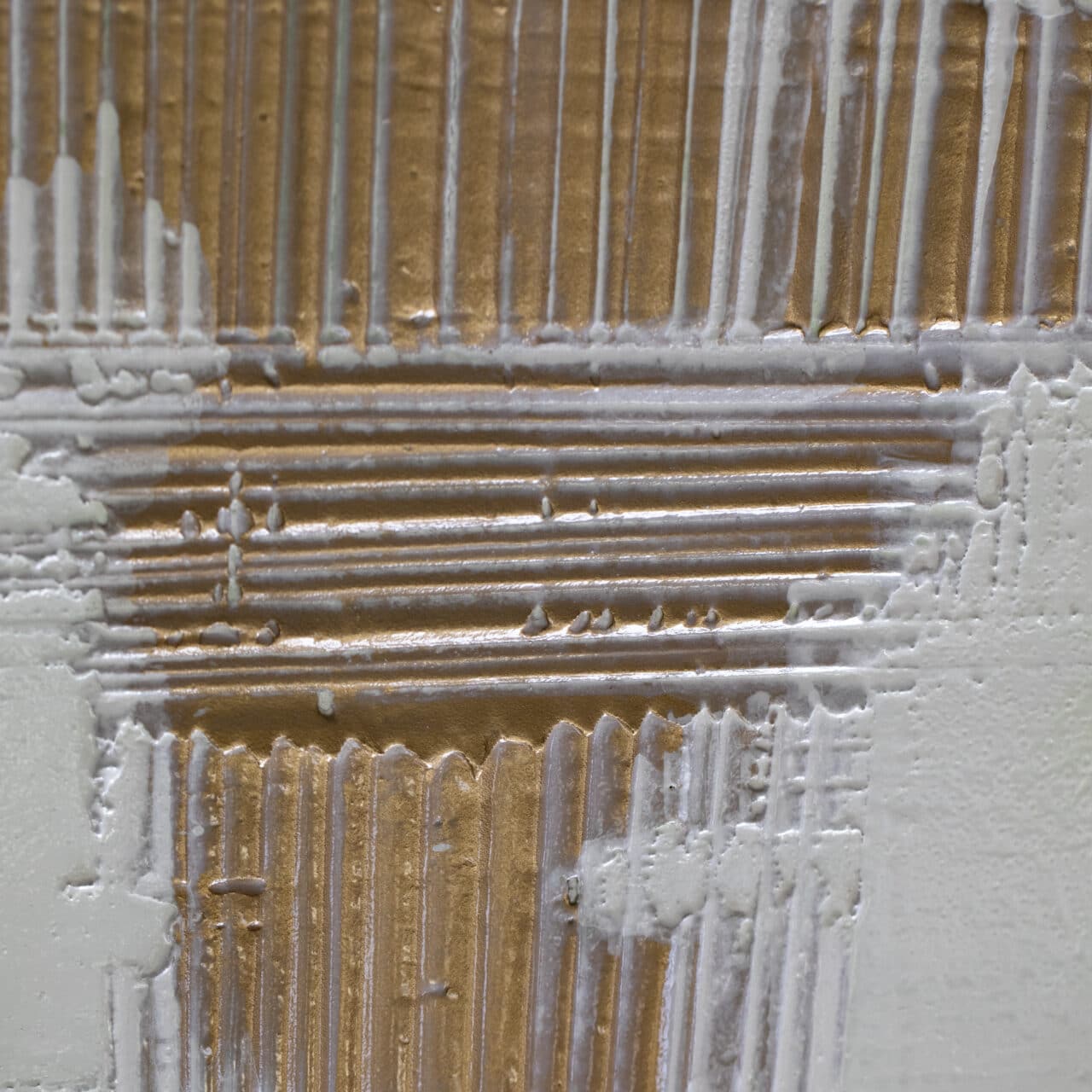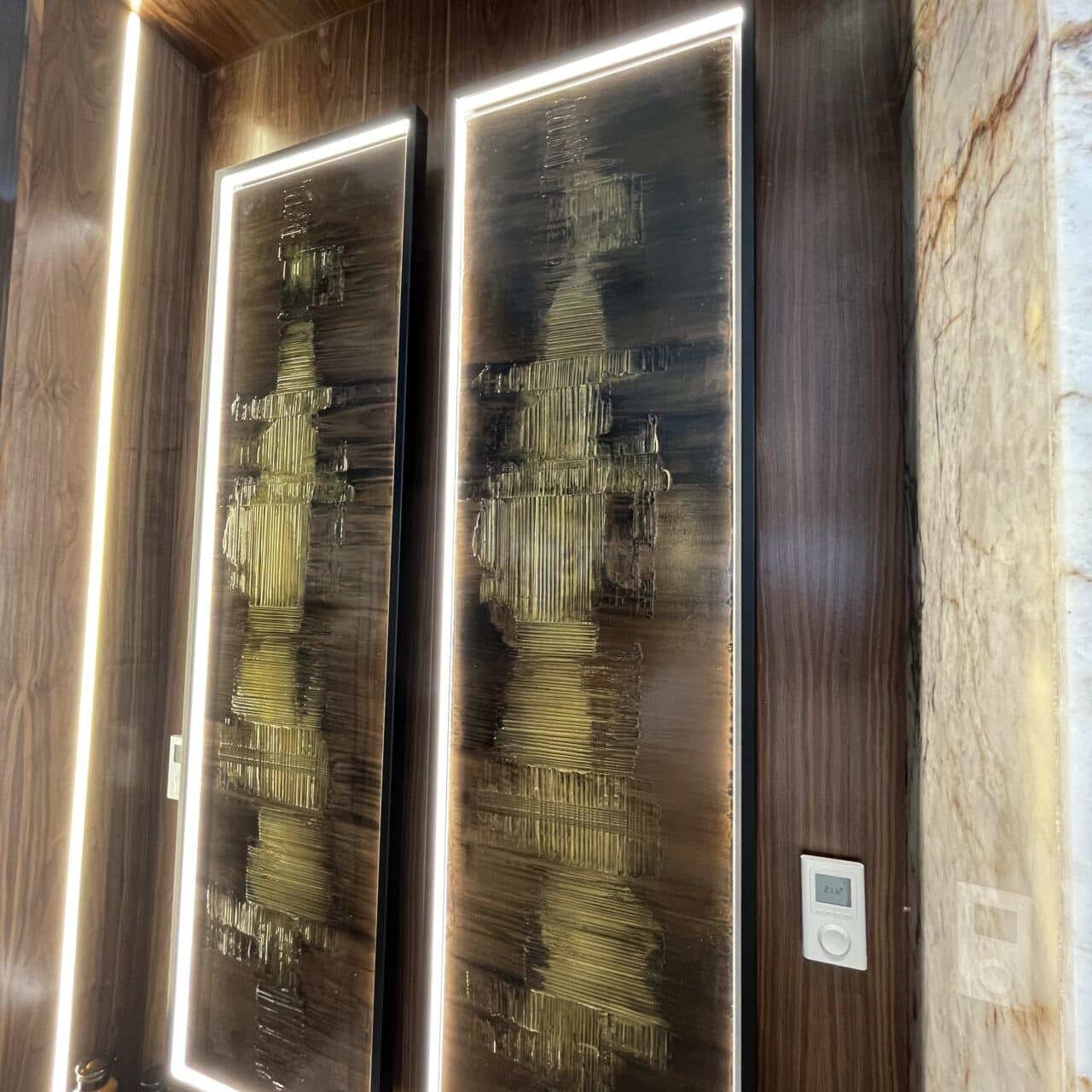 An evocation of carved doors from faraway lands.
For bathrooms: Royal Bain Sculpture with GOLD finish and Royal miroir.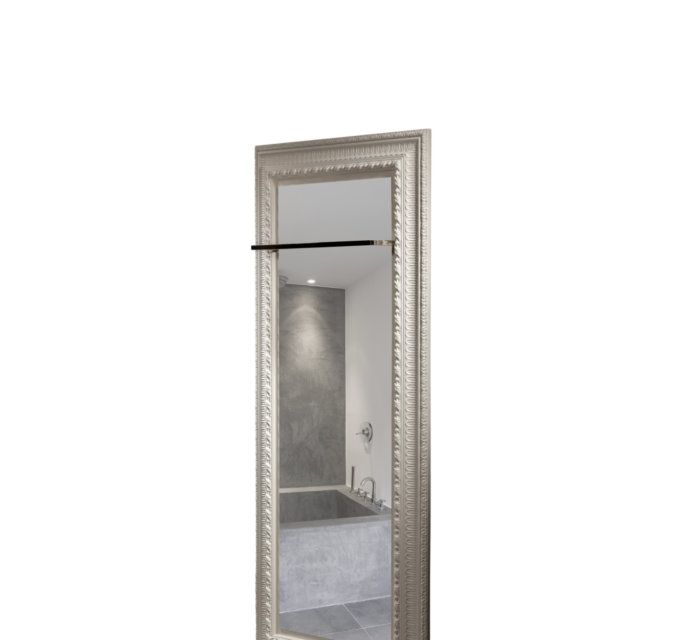 A classic French style, ROYAL BAIN miroir provides unique heating while offering the function of a real mirror.
With all these pieces, the young architect was able to sublimate the villa for her client, who was very satisfied with the final result: