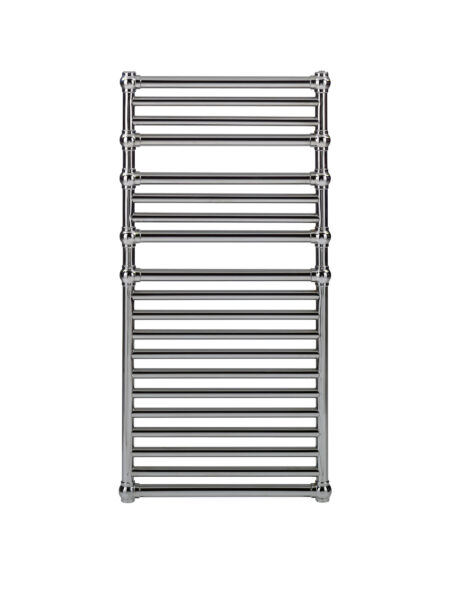 Edouard
Collezione Belle Epoque
Legacy and excellence
Legacy and excellence
Edouard
BELLE EPOQUE towel warmers are manufactured in England with the highest quality In the purest English style, BELLE EPOQUE towel warmers combine perfect quality and excellence in manufacturing and finishing. Elegant and reliable, they create a well-designed and stylish atmosphere with authentic accents.
Whether in a classic Victorian spirit or mixed with a contemporary ambience, BELLE EPOQUE towel warmers will bring a unique and distinctive touch to your indoor decoration.
The models are manufactured for hydronic heating but also have a mixed (electric/hydronic) or fully electric option.
Details

H 110 cm x W 55 cm x D 9-11,3 cm

Options of finishing(colour chart): Polished Chrome, Satin Chrome, Polished Nickel, Satin Nickel, Antique Gold, Dark Gold, Antique Copper, Antique Bronze, Oil Rubbed Bronze, Tin.

Technologies

The BELLE EPOQUE towel warmers are engineered to operate with conventional boilers and benefit from a dual option (electric heaters / boilers). They are also conceived to operate on full electric systems only.

Hydraulic accessories: Connection tubes, pipe covers or cables, cover plate.

Electrical accessories: Voltage regulator, cover plate.
Add to a wishlist
Create a new list in order to add products.