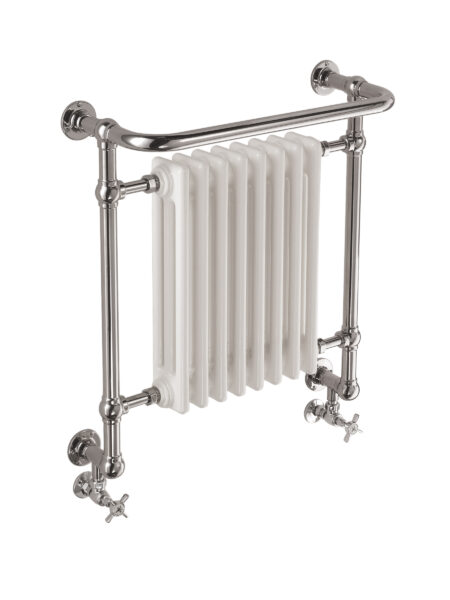 Victor M
BELLE EPOQUE
Legacy and excellence
Legacy and excellence
Victor M
BELLE EPOQUE towel warmer are manufactured in England with the highest quality. The finishes of the models range from chrome to polished or brushed Nickel or Nickel to more elaborate finishes such as antique copper, antique bronze, antique gold or black gold.
The models are manufactured for hydronic heating but also have a mixed (electric/hydronic) or fully electric option.
Their elegance and reliability create an atmosphere with authentic and aesthetic values.
Details

H 74 cm x W 73,5 cm x D 25 cm

Technologies

The BELLE EPOQUE radiators are engineered to operate with conventional boilers and benefit from a dual option (electric heaters / boilers). They are also conceived to operate on full electric systems only.

Options of radiators with towel bars(colour chart): Chrome poli, Chrome saitiné, Nickel poli, Nickel saintiné, Or Antique, Or sombre, Cuivre Antique, Bronze Antique, Bronze huilé, Etain.
Add to a wishlist
Create a new list in order to add products.