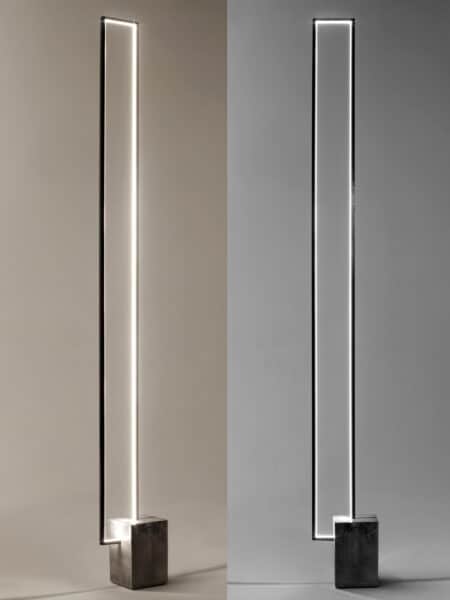 Miré
Cinier LT
Contemporary and minimalist work
Contemporary & minimalist work.
An iconic LED street lamp & best-selling Cinier Workshops.
Details

H 230 cm x W 26 cm.

Weight: 14,25 kg

LED light fixture with patinated base in rough gray concrete.

Power supply 230 V or 120 V. CE – Transformer listed CE / UL included.

Made in France

Technologien

Power consumption: 60 W max.

Lighting power: 3800 Lumens.

Dimmer on base. To connect to a simple plug. Push button and transparent cable.

Warm white LED 3000K.

At equal power, the Miré LED luminaire offers an additional 75% Energy saving compared to a standard lighting fixture.
Add to a wishlist
Create a new list in order to add products.