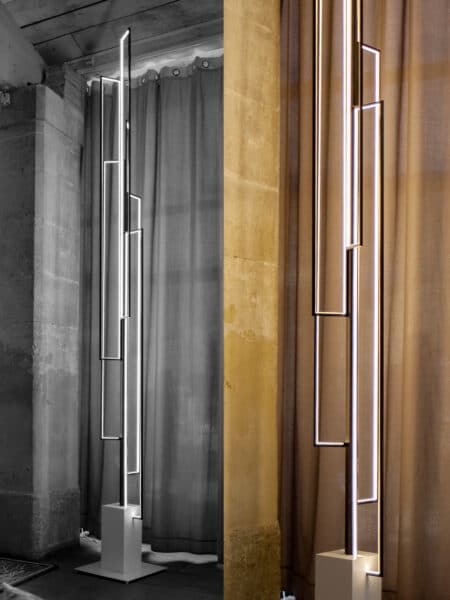 Miré Vertigo
Illuminazione LED
Minimal and structural
Minimal and structural
Miré Vertigo
A true sculpture, this CINIER luminaire with its extraordinary design is perfect for very high ceilings.
Details

Height: 398 cm

24V transformer included – suitable for voltages from 100 to 230 V.

Made in France.

Technologies

360W for 21420 Lumens

Warm white light 3000K or neutral white 4000K.

Olycale ® stone base and steel.

At equal power, the Miré Vertigo LED luminaire offers an additional 75% energy saving compared to a standard lighting fixture.
Add to a wishlist
Create a new list in order to add products.