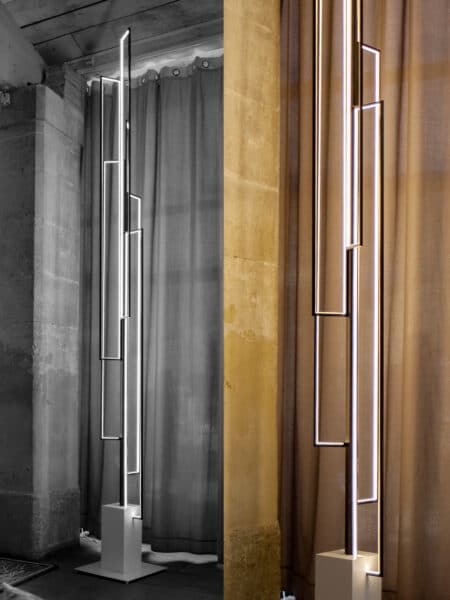 Miré Vertigo
Luminaria LED
Mínimo y estructural
Mínimo y estructural
Miré Vertigo
Luminaria contemporánea Led Mire Vertigo
Hazlo grande !
Detalles

Altura: 3.98 m / 12 pies

Cuando 6 marcos LED (210 cm x 17 cm cada uno), se reunen y proporciona una obra luminaria Mire Vértigo

Made in France.

Tecnologías

360W para 21420 lúmenes

Marco acero Negro o blanco.

Olycale ® base de piedra y acero.

75% de ahorro de energía en comparación con un accesorio de iluminación estándar.
Add to a wishlist
Create a new list in order to add products.